This Saturday, November 23rd is the 50th anniversary of the sci-fi show
Doctor Who
!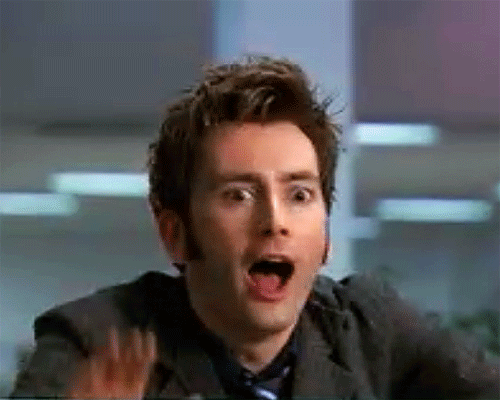 EXCITEMENT
If you're not familiar with the
show
, you should be! It is an extremely popular TV series. I first became familiar with the series when I was still a senior in high school. I heard so much about it, but I didn't take the time to watch it until Syfy had a marathon one Saturday (back when I didn't have a job). I was instantly hooked.
To
celebrate the 50th anniversary
, the
public
library
has been doing Doctor Who trivia and will show a marathon on Saturday.
BBC America
at 1:50 PM. So if you don't get BBC America and don't want to get spoiled by people on the Internet, you can hang out with other Whovians.
If you're not a fan yet and want to give it a chance while being surrounded by people who love it (and probably know all the lines by heart), this is your chance!
You can check out the schedule for Saturday
here
. If you're a knowledgeable fan, there's still time to participate in the trivia contest! Just stop by the
library
and find the information desk where the day's question is posted.
How did you hear of the show? What's your favorite episode? Favorite Doctor? Let us know!
BONUS: Be one of the first 50 people there for a special surprise. I can't say what it is, but I promise it will be worth your while.