The Fighter
starring: Mark Wahlberg, Amy Adams, Christian Bale
directed by: Jay O. Russell
For those who enjoyed films like I Heart Huckabees, an indie dealing with the subject of existentialism, or Three Kings, a Gulf War adventure, then The Fighter, Jay O. Russell's new film will be for you. Just watching the trailer I can sense a best supporting actor nod for Christian Bale, playing Wahlberg's brother/trainer. This would be the first nomination for Bale who was shorted I believe when starring in Christopher Nolan's The Prestige or as a crazy, psychopathic Wall Street yuppie in American Psycho.
Somewhere
starring: Stephen Dorff, Elle Fanning, Michelle Monaghan
written and directed by: Sofia Coppola
When first seeing the trailer for this film I was entranced with the no dialogue and a "slowed" version of The Strokes I'll Try Anything Once playing in the background. Films about the actual entertainment industry are usually not done well but this one should be fantastic with Coppola behind the camera and script. With hits like Lost in Translation and Marie Antoinette already under her belt I have faith that this film should be a treat for indie film lovers.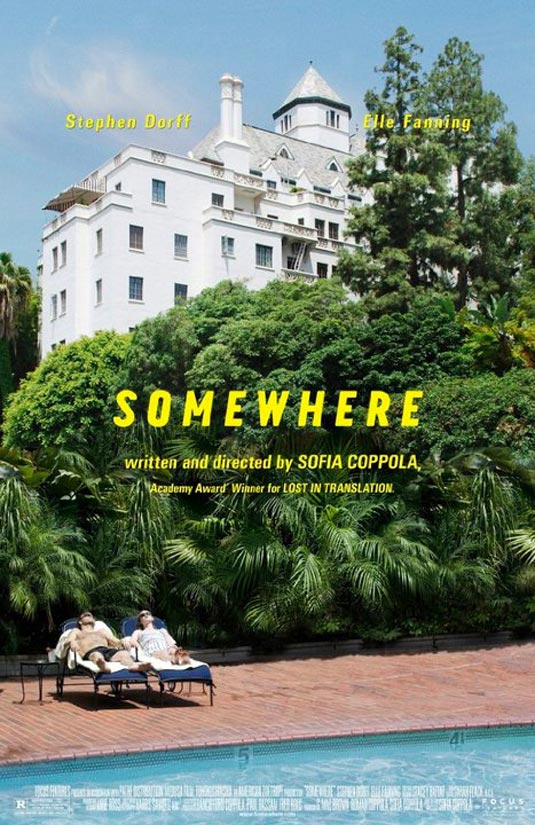 Biutiful
starring: Javier Bardem
written and directed by: Alejandro Gonzales Inarritu
Javier Bardem can do no wrong in my eyes especially when portraying a character with his native tongue. With a best supporting actor oscar already won for his role in No Country For Old Men and with several nods from Spanish made films this just might be his year for Best Actor superlatives. Alejandro Gonzales Inarritu is also behind the camera and script which should prove to be very satisfactory, already having hits like Babel and 21 Grams in his film credits.