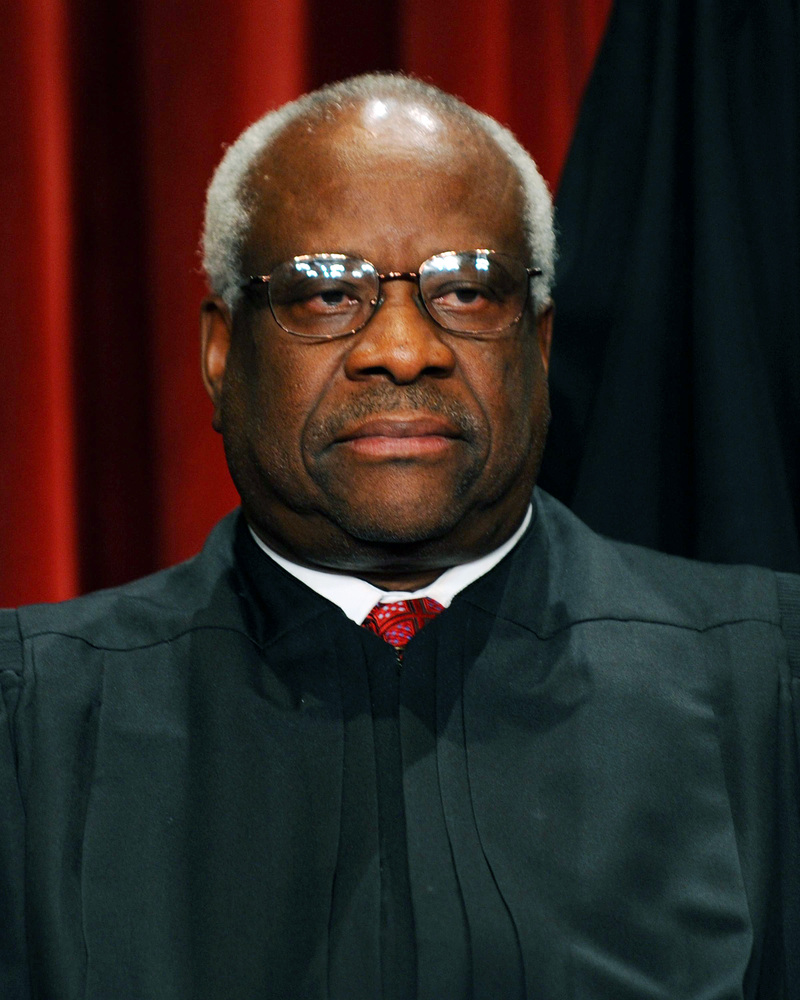 US Supreme Court Associate
Justice Clarence Thomas

This September, the Cowan Center will host US Supreme Court Associate Justice Clarence Thomas as part of the UT Tyler Distinguished Lecture Series. This will be the first time a Supreme Court Justice visits UT Tyler, and Justice Thomas will be the opening lecture for the 33rd year of the UT Tyler Distinguished Lecture Series.
Justice Thomas
was born in 1948 in Pin Point, Georgia, a community near Savannah, Georgia. He attended Conception Seminary and received an A.B., cum laude, from Holy Cross College in Worcester, Massachusetts. He went on to receive his J.D. (Juris Doctor---law degree) from Yale Law School in 1974.
Following his academic career, he was admitted to the Missouri bar in 1974, and for the next three years, he served as the Assistant Attorney General of Missouri under State Attorney General John Danforth. In 1976, Justice Thomas took an attorney position with the
Monsanto Company
in St. Louis, Missouri. In 1979 he returned to work with now U.S. Senator Danforth through 1981 as a Legislative Assistant. He then joined the Reagan administration in 1981 as the Assistant Secretary of Education for the Office for Civil Rights in the U.S. Department of Education, and then in 1982 through 1990 he was the Chairman of the US Equal Employment Opportunity Commission.
In 1989, President George H.W. Bush nominated Thomas to a seat on the US Court of Appeals for the District of Columbia. Following his tenure on this bench, President Bush
nominated him
for the Supreme Court in 1991, following the retirement of Thurgood Marshall, the first African American to serve as a Supreme Court Justice in the United States. Thomas would go on to be the second African-American on the bench, and he still holds his seat on the bench today.
His public perception is one that is somewhat shrouded in mystery. He is seen as having joined the conservative wing of the Court, being seen by some as the most conservative member of the Supreme Court; others argue that Justice Scalia holds that honor. Both men view themselves as originalists, making some of their decisions on the bench highly controversial. One of his most distinguishing features on the bench is his silence--Supreme Court Justices are often very talkative during opening statements for cases, but Justice Thomas does not speak. Recently
he did speak up
briefly during opening statements and arguments for the first time in seven years, just so he could make a joke about the two lawyers that were alumnus from Harvard and Yale Law School.
His resonating silence on the bench makes an entire lecture from him at UT Tyler much more exciting. Tickets will go on sale for the public in August from the Cowan Center website, so be sure to claim your seats while they are open!