In a previous blog I posted about a new parking lot being built adjacent to the Cowan Center. Over the past two semesters, the Cowan Point parking area has been used as a temporary parking lot but a new parking lot is now being built to help alleviate parking issues brought on by a recent influx of students. This new lot will have a total of 120 parking spots. However, this is just a small step towards helping ease the parking strain at UT Tyler. The administration has been working diligently towards finding solutions for the expected student population growth. As well as a new parking lot the university is re-striping the angled parking back to their original positions gaining about 250 spots. There are also some other parking changes everyone should be aware of for the upcoming Fall Semester.
Cowan Point June 6th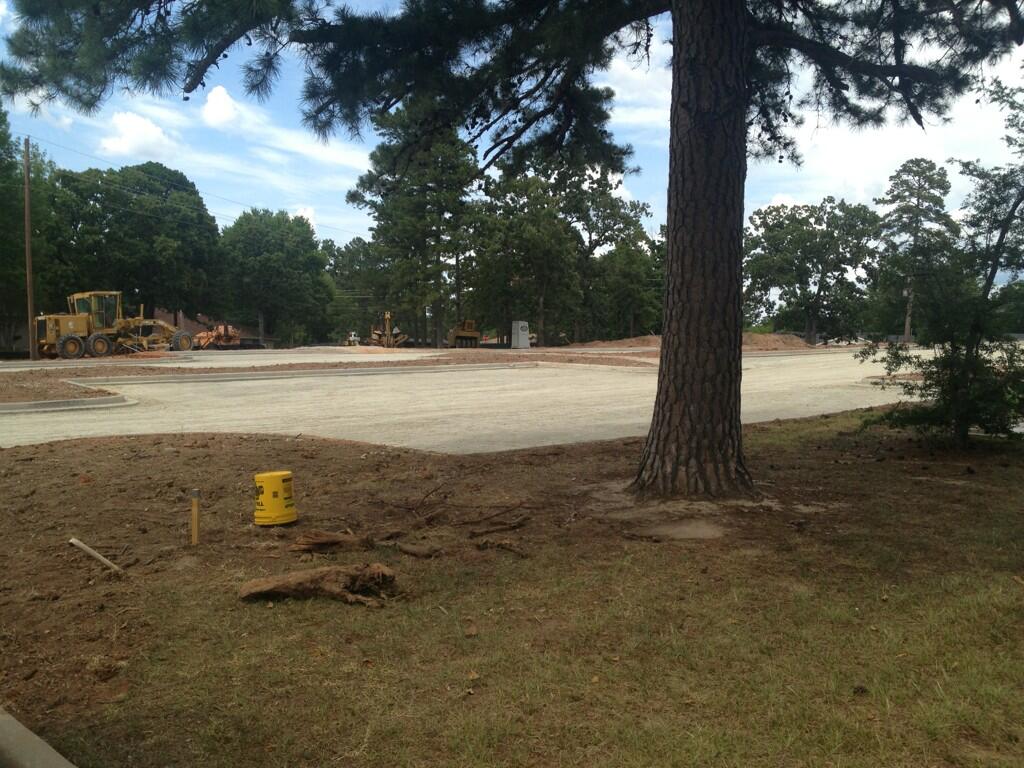 Cowan Point July 10th
A temporary lot with 60 spots is being set up near the tennis courts, and when lots are full the campus police will post signs indicating such. The price for a parking permit will remain at $48 for the upcoming academic year. However, you will only be allowed one parking permit per student. If you have to drive an alternate vehicle for a short period of time you can now request temporary parking tags online from the Campus Police Department.
Due to the high demand and limited use of them, there will no longer be reserved spaces. Although very convenient for some, the individual reserved spots were not an efficient use of space. When not used, a reserved spot sat vacant and faculty/staff who could have parked in those spots had to seek out a vacant spot in a student parking area. When all campus spots are full the city of Tyler is covering up the "no-parking signs" along Varsity Drive during the first two weeks of classes to help with overflow.
In the future, the campus hopes to work with the local government into converting Varsity Drive into a one-way street flowing South away from Old Omen. After this, the city will put angled parking along the UT Tyler side of Varsity. I don't know about you guys, but I'm really excited about all the changes being done to help alleviate the parking strain at UT Tyler.